A mostly pointless entry. I just was catching up on my friends list and had to steal some stuff I found there.

I've got an idea for the "music" theme in
iyfic_challenge, just have to figure out exactly how to use it. I am also forming plans about what to do for
iy_flashfic. It's very vague, but starting to come together. I hope.

Personality Disorder test thingy:


So...not too crazy, eh? :P


---
Mary Sue meme:

1. Go to the Elouai doll maker (http://elouai.com/).
2. Make an ordinary doll of yourself and save it.
3. Take that doll and, leaving a couple things (nose, eyebrows, whatever) the same, Mary Sue yourself. Make the most blatant Mary Sue you can conceive.
4. Post "Before" and "After" in your LJ. Bonus points if your Sue has a backstory of some sort.

Before: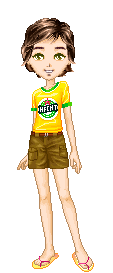 Looks pretty much like me except for the part where it's impossible skinny with a huge head.


SUE'd!!!: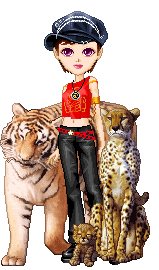 Hmm. Well, she has amethyst orbs and a necklace that lets her talk to animals. Pictured here with her bestest friends Rajah, Sheba, and little Nala.